Located in Glendale, AZ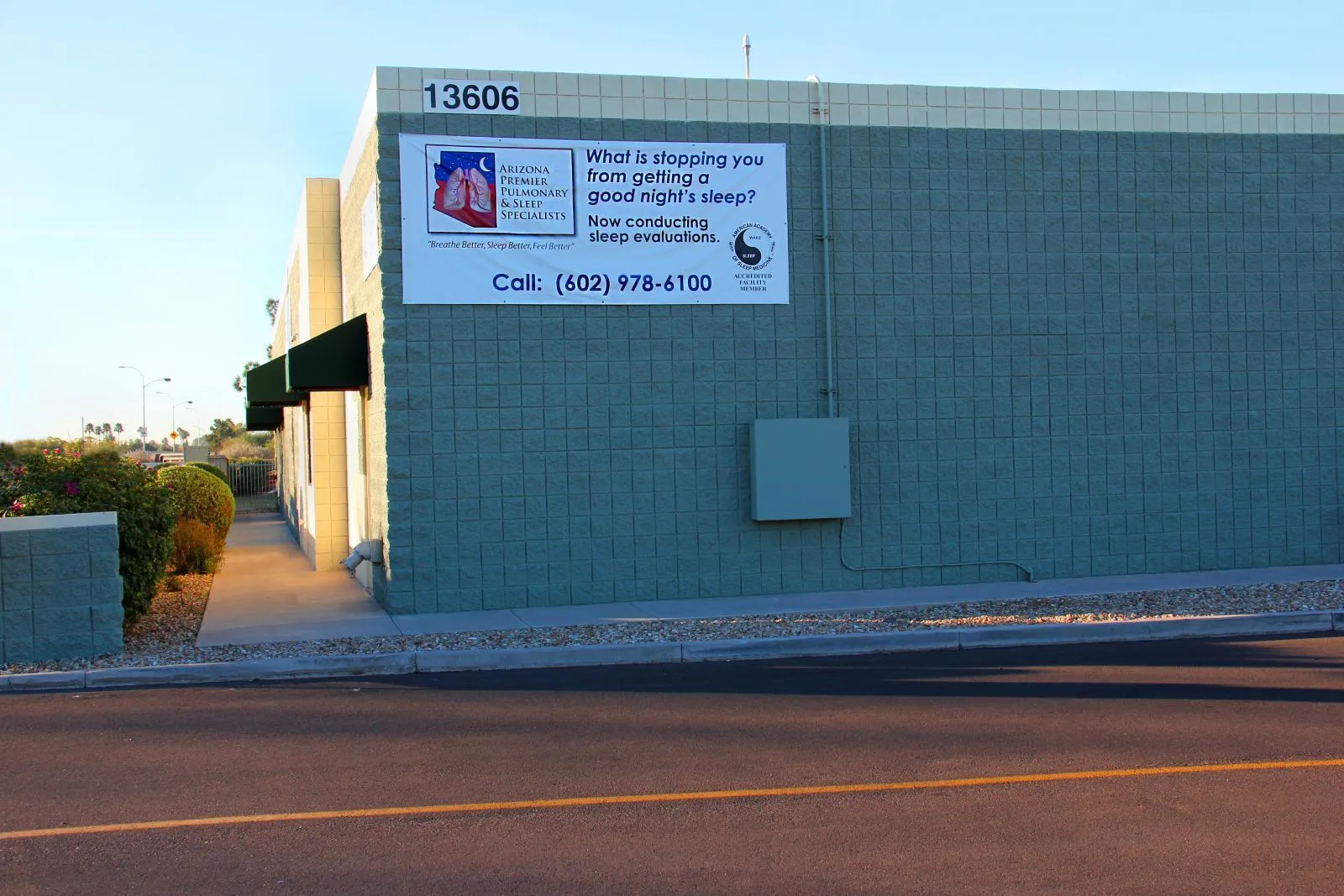 Arizona Premier Pulmonary and Sleep Specialists
13606 N 59TH Avenue Suite 1
Glendale, AZ 85304
Ph: (602) 978-6100 (Phone hours are 8:00AM - 12:00PM and 1:00PM - 4:30PM)
Fax: (602) 978-6555
Appointments
We know you have many choices when choosing a doctor in Glendale, AZ, so we have made requesting an appointment a simple process via our Web site. If, for any reason, you cannot keep a scheduled appointment or will be delayed, please call as soon as possible.
Payment
Cash, check and all major credit cards accepted for payment.
Insurance
Click here for a list of accepted insurance plans.
Cancellation Policy
If you do not show up for your scheduled appointment and you have not notified us at least 24 hours in advance, may be subject to cancellation fees.
Schedule Online
Request an appointment online here. Leave a detailed message in how we may contact you.
Contact
We strive to provide quality care while maintaining affordable coverage and being a low cost clinic. If you have any questions about any of our services please contact us for further information.
---
Our phone hours are from 8:00AM - 12:00PM and 1:00PM - 4:30PM.
Please give us a call. We look forward to speaking with you.
We are conveniently located 2 blocks south of Thunderbird Rd on 59th avenue and Eugie Ave.
(First traffic light south of thunderbird enters west into the building parking lot.)